Masahiko Kimura
PRIVATE BONSAI GARDENS
Spectacular private bonsai garden features innovative bonsai designs as well as classical masterpieces. A large pond for yellow Chinese carp was landscaped with azaleas, cryptomeria and podocarpus.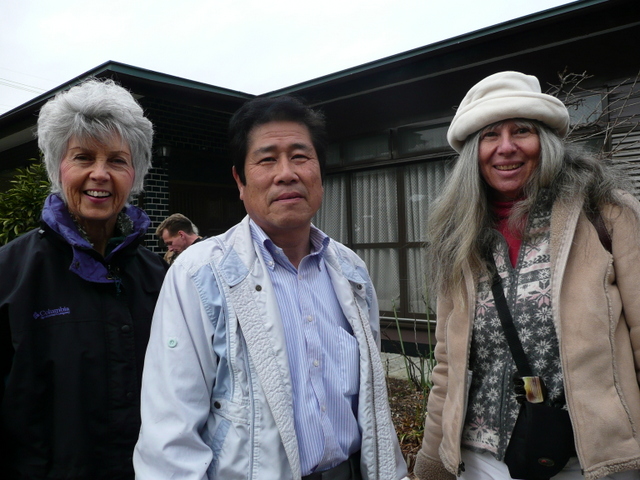 Masahiko Kimura
Diane Twitchell, Redding Bonsai Club, Masahiko Kimura, Cheryl Petty
Flying Dragon
Flying Dragon Bonsai at private garden of Masahiko Kimura
Ishitsuki
Small accent plants with Ishitsuki Bonsai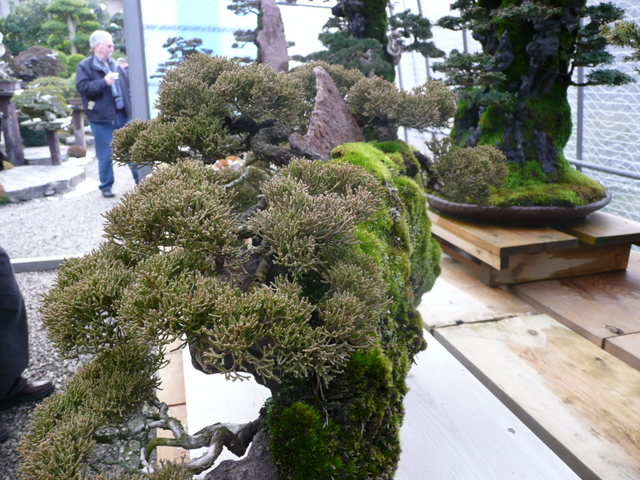 Ishitsuki
Vertical IshitsukiBonsai on flat rock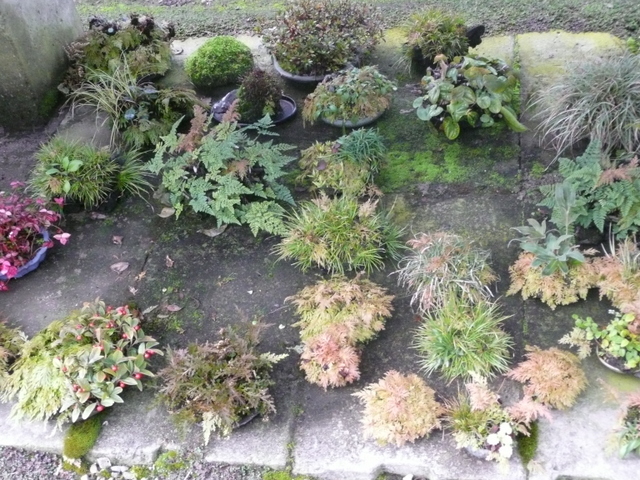 Accent
Several small accent plants
Shohin
Acer palatum, Prunus mume Shohin and tiny fern accent plant
Bonsai
Beautiful arrangement of trees. Do you see the delivery truck? They arre busy getting ready for Kokufu Show.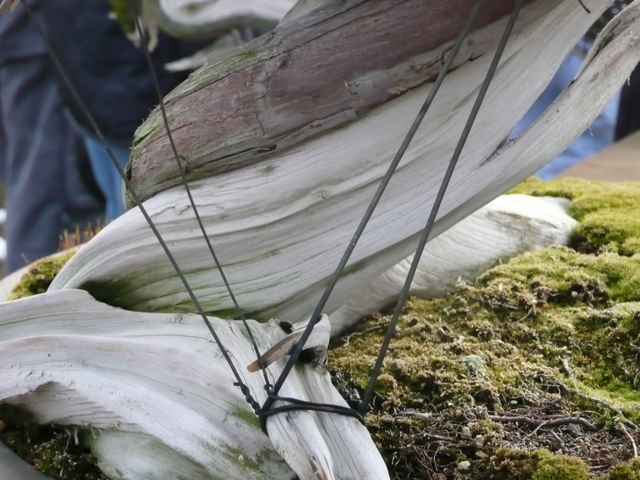 Black Pine
Big Black Pine on two-man carrier
Bonsai culture
Trees on top, pot storage below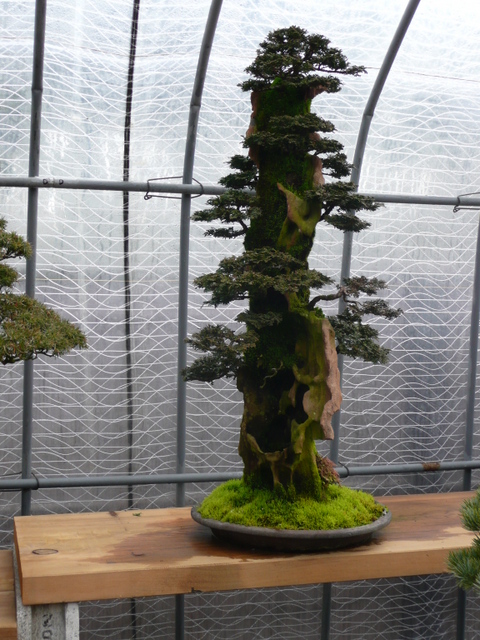 Ishitsuki
Extraordinary vertical IshitsukiBonsai
Ishitsuki
Miniature forest on beautiful vertical rock in Ishitsuki Bonsai style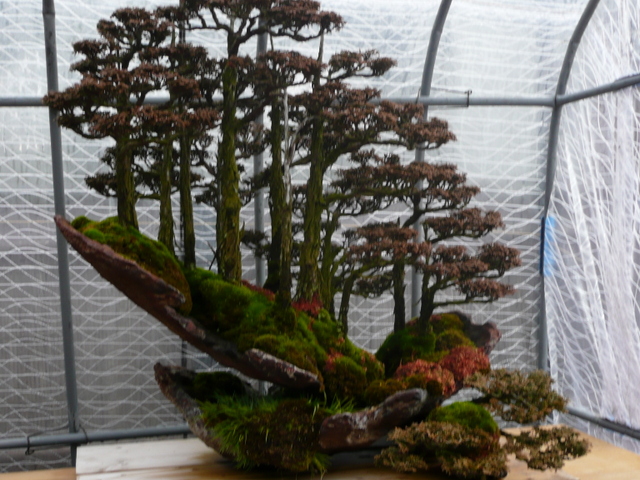 Ishitsuki
My hands must have been shaking from the cold! Still you can see complex rock arrangement in "V" shape and planted with forest, mosses and small accent plants.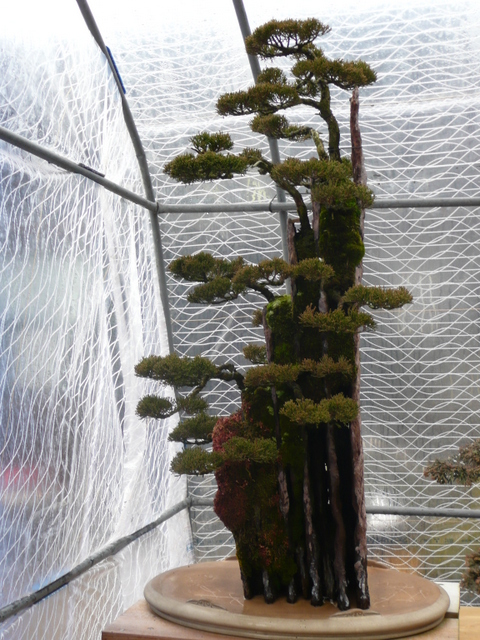 Ishitsuki
Chamaecyparis obtusa planted between vertical layers of flat rocks, beautifully groomed and trained. Photos were not allowed at Kokufu Exhibit. You can imagine my surprise to see this Ishitsuki Bonsai exhibited onthe same table as the Imperial Household Bonsai.
Bonsai culture
Notice the attractive fencing as a background to this ine bonsai.
Ueno Green Club
This is an outdoor swapmeet for all things bonsai-- tools, trees, stands, books, seeds, accessories-- at all price points.
Everything has a stand. Don't you love the little cedar picnic tables used in this outdoor sales table.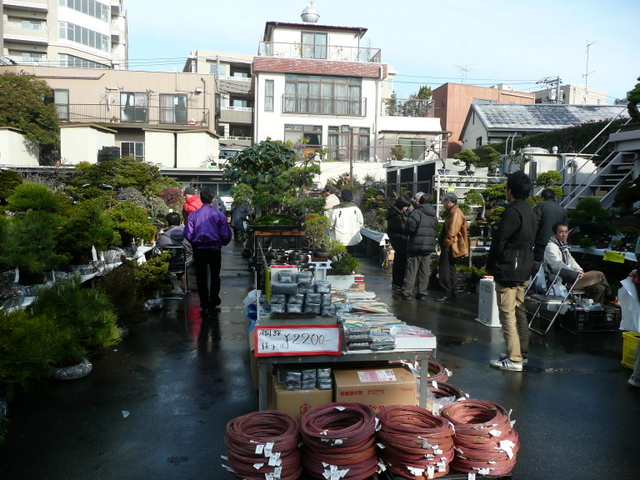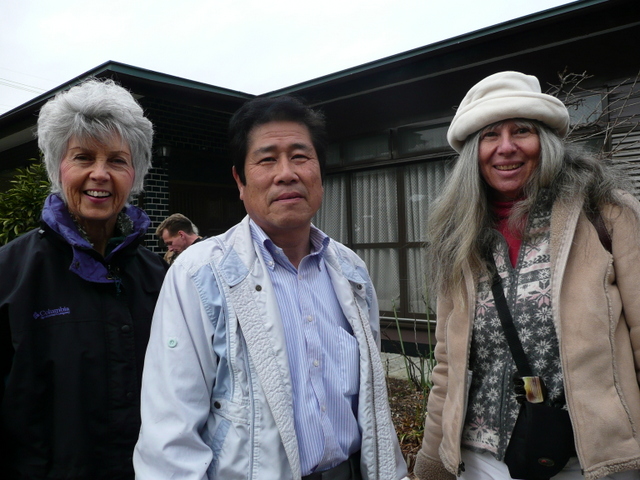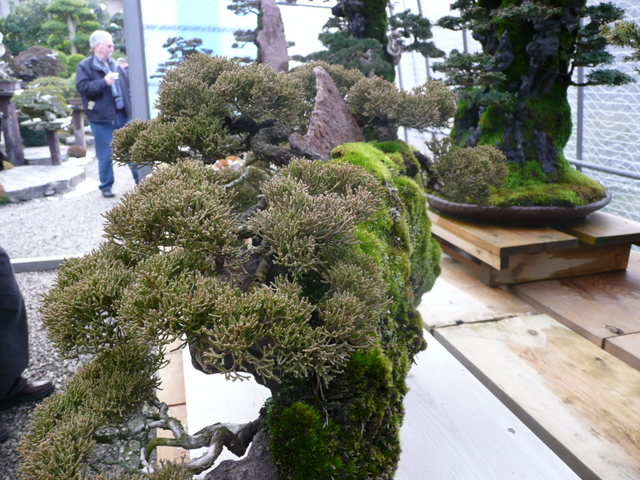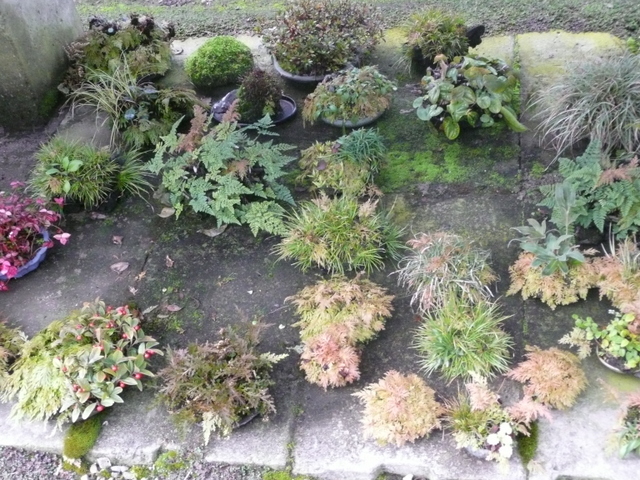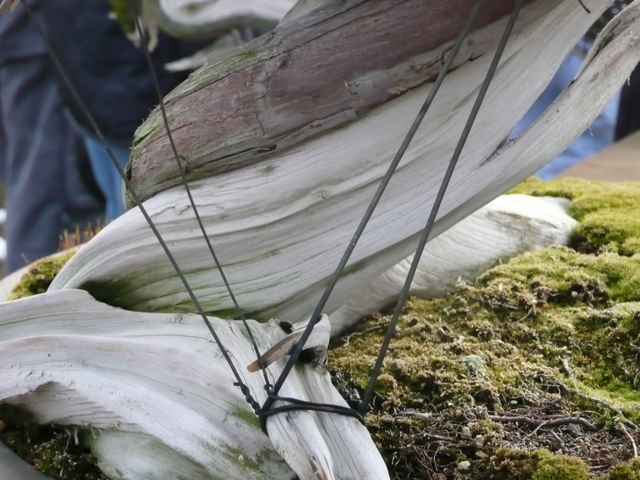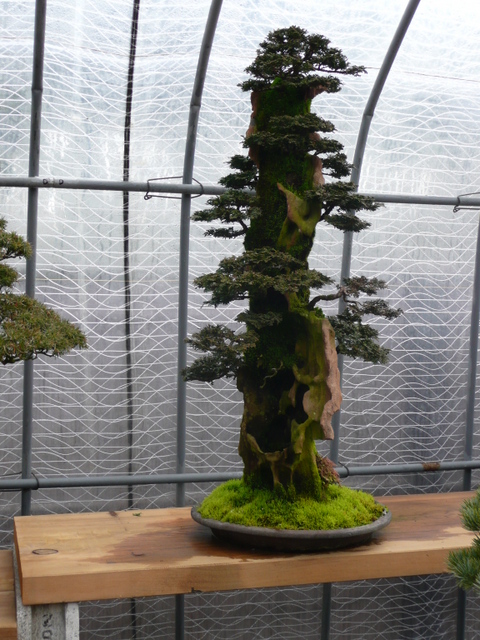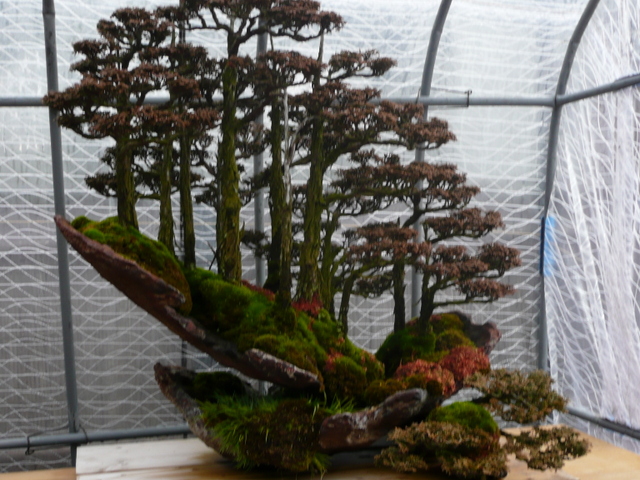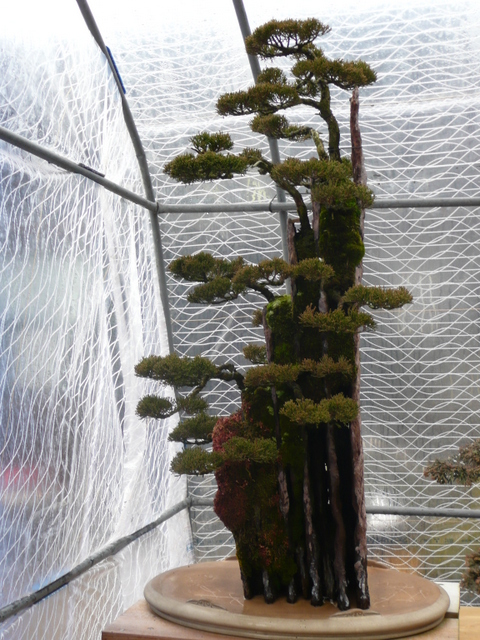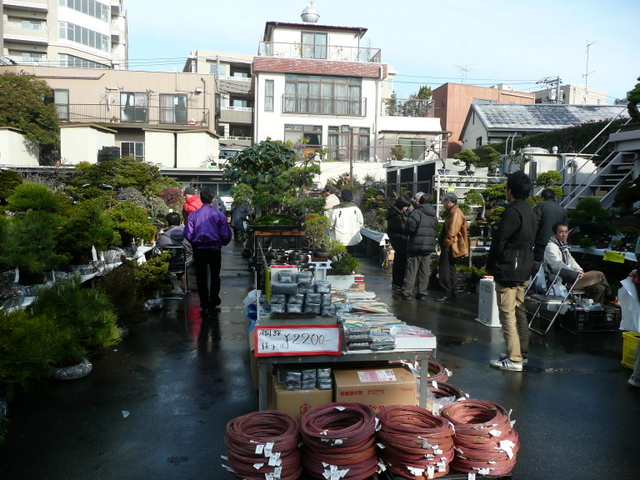 February 2008 Redding Bonsai Club members Diane Twitchell, President, and Cheryl Petty, owner Window Box Bonsai Accents & Art Gallery in Dunsmuir, went on a Bonsai Tour to Japan.